San Jose Immigration Lawyer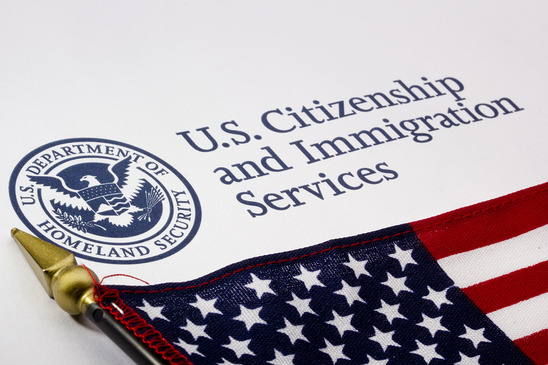 The United States is a kingdom of freedom and a dream land economically and culturally for people all over the world. Every year, hundreds of thousands of people enter to the United States with the hope of a better life for themselves, their families, and their businesses, but they are facing challenges and barriers on their path to become permanent residents or being citizens.
U.S. immigration law is very complex, and it can be confusing as to how it works. The Immigration and Naturalization Act (INA), the body of law governing current immigration policy, provides for an annual worldwide limit of 675,000 permanent immigrants, with certain exceptions for close family members. Congress and the President determine a separate number for refugee admissions. Immigration to the United States is based upon the following principles: the reunification of families, admitting immigrants with skills that are valuable to the U.S. economy, protecting refugees, and promoting diversity. It's a daunting process and a long journey until you become a legal resident or citizen. There are lots of factors, tasks, paperwork, required documents, and all of these must be accomplished while adhering to the strict timelines. With the help of a skilled immigration attorney, obstacles can be overcome, dreams can come true. Our attorneys at The Zhou Law Group has helped hundreds of individuals find peace of mind and security by stabilizing their legal status or eventually become the US green card holders and citizens of the country.
We are a full-service immigration firm offering a comprehensive list of services designed to assist you in your immigration goals or problems. For those seeking to join U.S. companies and employers, we guide you through the process of seeking temporary or permanent employment-based visas. Others are building families either through marriage or reconnecting with parents, children or siblings and need to explore various family and relative-based options. There are many other ways of entry into the U.S., and we are dedicated to finding the right solution for each unique client in a cost effective and time efficient manner. We represent clients throughout northern California as well as worldwide and including but not limited to those of Chinese, Jamaica, Korean, and Hispanic heritage. Our highly skilled attorneys can help you in obtaining your goals in both your family matters and business needs no matter you're hoping to reunite with a significant other or immigrate your family to the U.S. We're fully equipped and ready to combat all the immigration obstacles that stand in your way to get you and your families situated.
Nonimmigrant Visas:
Visitor for Business/Pleasure (B-1/B-2) – This visa is for persons desiring to enter the US temporarily for business or pleasure.
Fiancee (K-1) – This visa is for persons coming to the United States to marry U.S. citizens and reside in the U.S.
In additional, the United States provides various ways for immigrants with valuable skills to come to the United States on either a permanent or a temporary basis. There are more than 20 types of visas for temporary nonimmigrant workers. These include
E-1 and E-2 Treaty Trader and Investor visas
H-1B Specialty Occupation (professional) visas
L-1 Intra-Company Transfer visas
TN Status Under the North American Free Trade Agreement
Many of the temporary worker categories are for highly skilled workers, and immigrants with a temporary work visa are normally sponsored by a specific employer for a specific job offer. Many of the temporary visa categories have numerical limitations as well. The U.S. Citizenship and Immigration Services (USCIS) website contains a more complete list of temporary worker categories.
Family Based Immigration:
When you meet with us the first time for your family based immigration, we will talk through with you in regards to your situation and find out the best path that fits your case to citizenship or residency in the United States. Some of the permanent residency, commonly called green card services we provide include but not limited to:
I-130 petitions— I-130 petitions are special immigrations petitions available to immediate family members of U.S. citizens.
N-400— This is the citizenship/naturalization process to become a U.S. citizen.
I-129F and K-1 visas— Applications for fiancé(e)s are heavily scrutinized (non-immigrant visa.)
I-751 Petition to Remove Conditions— Do you know that you can self-Petition without your spouse or ex-spouse's joint signature? In addition, if your Form I-751, Petition to Remove Conditions on Residence, has been properly filed, USCIS will initially respond by mailing you a letter which confirms receipts of your petition. The receipt letter is known as Form I-797C, Notice of Action and arrives approximately 3-5 weeks after filing. This I-797C will also extend your conditional residence for an additional year while USCIS reviews your case.
I-485 adjustment of status petitions — Special applications such as I-485 petitions enable individuals who hold green cards or other temporary visas to apply for permanent residency.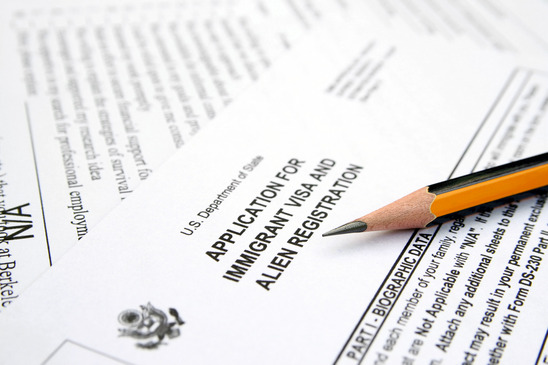 Our clients benefit from our depth and breadth of experience, our innovative legal strategies and our attentive personal service. We are here for you from the first time we meet you until your matter is entirely closely with your satisfaction. Our best approach is that we do everything in our power to settle your case without having to go to trial in order to minimize the cost and shorten the length of time. We're dedicated and committed to helping you, your family and your business in achieving your goals. Please come meet with attorneys and our team.