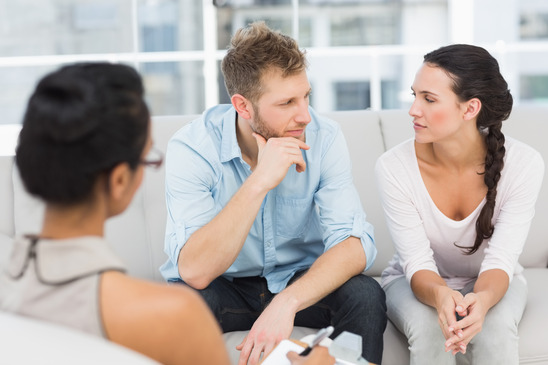 The decision to end a marriage and seek a divorce is heartbreaking and painful emotionally and financially. You need the support and help during this difficult time, and more importantly, you need a trusted and compassionate divorce lawyer on your side who listens to you with patience, and nods with empathy while walking you through, step-by-step, the legal options that are available to you. This legal expertise and information can guide you to come to terms with your divorce and move on with your new life with peace and a trouble free future.
Our highly experienced and well-equipped legal team can help you every step of the way to achieve a positive outcome in your divorce case, including:
A simple uncontested divorce involves less financial complications.
A complicated contested divorce case with a high net worth divorce or cases involving child custody disputes.
Protecting your legal rights with a prenuptial or postnuptial agreement or an annulment.
Fighting for your rights with property division of marital assets, seeking or limiting spousal support, negotiating child custody and child support, separation and settlement agreement, alimony and all other related disputes.
Resolving post-divorce disputes through strategic negotiation, enforcement orders, modification petitions and other means.
We understand contested divorces are time and energy consuming as well as emotionally and financially draining.  Therefore, majority of the people prefer uncontested divorce. It's simple and inexpensive, and it offers you and your spouse the chance to end your marriage quietly on a good note.  However, uncontested divorce isn't right for everyone, usually it works for couples with low conflicts, no children issue and not much marital assets are involved.  The advantage of it, are the low cost, private, and less time consuming.  Protracted litigation is always both adversarial and expensive; limiting litigation is the best way to conserve assets and reduce conflict. We use our state of art approach to negotiate and mediate in the best interest of our clients to reach an amicable solution in an efficient and cost effective manner possible.
We also recognize Uncontested divorce isn't for everyone, when there are complex issues, high financial stakes, and there are children involved with custody disputes, in this situation a knowledgeable and experienced divorce attorney is highly needed to guide you through the daunting legal process to find the desired solutions that fit your needs.  Our main goal is always to help you resolve your legal problems as quickly as possible so you can begin to move forward quickly with your life. We know that divorce and other family law issues can have a significant financial impact on families. That's why we take steps to protect our clients from being saddled with financial responsibilities they may not be able to meet in the future, most importantly we are here to help you regain control of your life at a reasonable cost, yet emphasize the quality of service.  Contact us today to learn more about our approach and how we can help you in meeting your goals.